The law firm of The Kronzek Firm PLC is based in Lansing, Michigan and offers uncompromising representation from our dedicated divorce attorneys.
This includes divorce, child custody, support, alimony and asset protection representation throughout Mid-Michigan.
If you are involved in a divorce or child custody proceeding or are already divorced and having problems with your ex, you need an aggressive family law lawyer. Our experienced team of skilled professionals has a proven track record of successful results in Michigan's Family Courts.
We have been fighting for our clients for many years, and have been successful in representing their interests in countless divorce, child custody, paternity, child support, spousal support, and personal protection orders proceedings throughout Michigan. We assist both mothers and fathers in retaining, exercising, and protecting their rights to child custody or parenting time.
Best Lansing Family Law Attorneys
We are a Lansing-based team of divorce attorneys with a high degree of experience in all aspects of divorce, child support, pre-nuptial, and post-nuptial litigation.
Kronzek Firm attorneys know that divorce is a sensitive subject; a time filled with turmoil, intense emotions, and raw nerves.
We invite you to reach out to one of our attorneys for a free, totally confidential consultation regarding your unique circumstances. This is the best opportunity to learn whether you and our team are a good match. It is very important to find the best attorney for you!
During this initial meeting, we will assess your case and make initial recommendations as to how you can get through this process with the best position for custody, alimony, and child support. Our strategy planning sessions usually happen early in our work with clients. Like most other things in life, advance planning often makes a huge difference. We can be reached at  (517) 886-1000. 
Expert Divorce, Custody, and Child Support Attorneys
Whether it be divorce, child custody, or CPS abuse / neglect allegations, our aggressive attorneys can help. Although the concept of a divorce attorney specialist is not recognized by the State Bar of Michigan, it is helpful for you to find the most experienced and successful divorce and custody litigator. This does not mean that your case must or will end with a court battle. Frankly, very few divorce cases end with a trial because they are settled by the attorneys.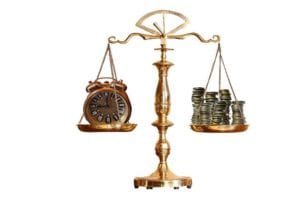 However, we carefully prepare each case as though it were going to trial, since that puts our clients in the very best position to get a great settlement without a trial. 
We understand the anguish that is often associated with family law problems. The Kronzek Firm can help whether you need to file a divorce or custody case, or are defending one that is already filed.  Our Lansing-based attorneys understand your concerns about confidentiality, professionalism, finances, and your children.
Rest assured. We have handled hundreds of cases over the past 25 years. Our clients have included doctors, attorneys, police officers, accountants, factory workers, court employees, stay-at-home parents, and more. Referrals from prior clients are the source of most of our work. If you look at our online reviews, you'll understand why that is. 
Concerned about the pre- or post- nuptial agreement? Do you fear for your safety or the safety of your children? We can help address these concerns.
Given our expertise and sensitivity, you can feel confident that our legal team will give you the respect and representation you deserve!
Worried you will just get an answering machine when you call? At The Kronzek Firm, our phones are answered all day on any day of the week. You can also contact us online. For emergencies, we have at least one attorney on call at any given time. Our number is (517) 886-1000.
---
Watch Family Law Attorney Chuck Kronzek explain modifying child support with Lisa Speaker from the Speaker Law Firm.
---
Review by Chris Richardson, September 2021
I, unfortunately, had the pleasure of employing the Kronzek firm twice now over custody disputes with my ex. The first time, I was represented by Stephanie Service, who has since left to work for the government, I believe. The second time, I was represented by Kyle Debruycker. They were both excellent and I credit them for a huge reason for my great outcomes. One thing I loved about this firm was not only how knowledgeable and skilled their attorneys were but how they represented themselves and me. While the opposing counsel had no issue trying to bend the truth to try and get their client to win, they never tried to stoop to a dirty level. This showed in court as it helped further show that the facts were on our side. They were very knowledgably about the court proceedings which showed in contrast to the opposing council. I'd recommend them to anyone who is going through a custody case. Not only would I, but I have. They have a great team and they have my thanks for the amazing work that they did.